Unicorns And Other Ways To Describe A Home
by T.J. Anderson


So, there's a real estate listing on a townhome currently for sale in Donelson that is written so well and so hilariously and honestly that I actually read the whole listing from beginning to end. And it's a long listing, as far as real estate listings go.It starts off like this:"So here's the deal. We have this townhouse that is pretty awesome (like, finding a unicorn munching on pink grass in your living room after an awful day at work awesome.) I bought the place when I was single and all, "Pfft. I don't need a man to buy a house. I do what I want" (I was channeling Cartman from South Park a lot at the time - please don't judge me.) As soon as I said that, that man I didn't need walked into my life and subsequently down the aisle. So, we're married now, wanting to move, and putting this lovely piece of real estate on the market. There's nothing wrong with it, I just need a place for my husband to play drums without interrupting my Real Housewives of Toronto marathon."And then there are tidbits like these two that are silly, sure, but also strangely convincing:"The appliances all stay - washer/dryer, stove, microwave, fridge, and dishwasher. I want to take the dishwasher with me but alas, my husband says I'm crazy (I'm not crazy, I just really like the dishwasher. It's THAT good.)""As for this specific location in Donelson, it's within 2 miles of not one, but TWO liquor stores. And beside each of these liquor stores? Beer stores with a really good selection of craft beers (we know. We're there weekly.) And, after you've consumed your beers, there's a Taco Bell right up the street to soak up that booze and calm your midnight craving for a beef meximelt."The post was written by homeowner who has tried in vain for too long now to sell her home the old-fashioned way--with a tame online description--and is now willing to try anything to get her townhouse to stand out. And it worked. I mean, here we are ... reading all about it. I guess only time will tell regarding how quickly it sells.

"It's got a pool AND a hot tub, plus tennis courts for you budding John McEnroes out there (you can throw your racquet all you want - it's usually not that busy!)"
Should all listings lean on creative writing for a leg up? Nope. But some can really benefit from it. Especially when the property itself isn't especially eye-catching but there are good things to say about your neighborhood, neighbors, favorite features, etc.Plus, it does always help to state your reason for moving; it's something that buyers tend to ask former owners and putting it right out there in the open helps to erase fears that you may be leaving because something is wrong with the property.Another thing this listing does so well is tout lifestyle. It explains exactly why living in Donelson, TN, in this particular town home is going to change your life, save you money, and make you a cooler, sexier person.And what more could anyone ask of a town home?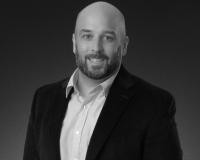 Author:
TJ Anderson
Phone:
615-364-1530
Dated:
July 2nd 2013
Views:
4,458
About TJ: TJ Anderson is a Nashville Realtor with Benchmark Realty who's helped countless clients both buy a h...