Unique Pet Resorts And Hotels In The Nashville Area
by TJ Anderson

Earlier this month, I wrote a little about how pets play a role in our househunting process — a report from the National Association of Realtors found that more than 80 percent of their respondents considered their furry family members' needs when shopping for a home.
That's certainly played out in my own experience, both as a homebuyer and a Nashville Realtor. And since newcomers are steadily flowing into Nashville (the Nashville Area Metropolitan Planning Organization expects us to have more than 2.5 million residents by 2035), I often get asked not just about homes that suit dogs and cats' needs, but for recommendations on where pets can stay when they're not at home, too.
We're a dog- and cat-friendly city, and there are any number of good boarding places that'll do the trick. But since we also have some really unique options — places that pamper pets like serious VIPs — I thought I'd point a few of those out. From in-house treat bakeries to dog-specific spas, the offerings for pets in Nashville can get pretty fancy.
Here are just a few of Middle Tennessee's pet paradises:
The Belmont Pet Resort and Daycare
3206 Belmont Boulevard
Nashville, TN 37212
The thing I find that most pet parents fear, when it comes to boarding, is that their pup will be crated all day. So places like the Belmont Pet Resort, right in the Belmont/Hillsboro area, are appealing — instead of crates, dogs hang out in "luxury suites," replete with an elevated bed, snuggly blanket, window, twice-daily housekeeping, flat-screen TV… it's like a night at the Omni. Another particular perk at Belmont Pet Resort: their "Six Sense Spa." Your posh pooch can get "a relaxing massage, a luxurious brush and blowout, or even a full haircut with our fantastic furstylist." Check out more at www.thebelmontpetresort.com.
101 Mission Court
Franklin, TN 37067-4635
Along with a huge outdoor space, My Second Home in Franklin has an 18,000-square-foot indoor facility that's set up like a tropical oasis, waterfall and all. Your boarding pup can stay in one of their "Beach Huts," with a Tempurpedic bed, flat-screen TV, soothing soundtrack… If the beach-combing does a number on the paws, they also offer a "Full Pawdicure" here. More at www.mysecondhome.com.
9479 Hwy 96 West
Franklin, TN 37064
If you prefer to send your pup for a vacation out in the country, The Farm at Natchez Trace in Franklin might be the perfect choice — it's located on 18 acres near the Natchez Trace Bridge, and has a large farmhouse and barn, tree-lined Nature Trail, pebble-bottomed creek and more. Among the pampering options you can choose for your pup: daily creek-side nature walk with optional swim, nightly bedtime story, and lots more. Sounds pretty sweet. Something else worth noting: The Farm also specializes in caring for pets with special needs — paralysis, inability to walk without assistance, regular/time-sensitive medication needs, etc. So if you need extra-special care, it's one to explore. More at www.thefarmatnatcheztrace.com.
4308 Kenilwood Drive
Nashville, TN 37204
On the eastern edge of Oak Hill, Miss Kitty's Bed & Bath was developed for a little, very loved Pomeranian (the business' namesake), so if you have a small lapdog that's skittish about boarding and needs lots of love, this could be your place. The clincher at Miss Kitty's: the bakery, where they make all-natural treats that are super cute, and, according to the staff, no slouch in the taste department: "We've tasted every delicious one of them," they say, "however, we save them for our four legged friends." More at www.misskittysnashville.com.
1635 Lascassas Highway
Murfreesboro, TN 37130
Your particularly adventurous pooch might need to head out to Murfreesboro, where Safari Pet Resort touts the area's "ONLY Canine Swimming Pool." Saltwater pool swim time comes with daycare and (some) boarding, and is always supervised by "Safari Life Guards." As you can see above, it's no swimming hole — this is legit doggy luxury. There's lots of non-pool space to play, too, with more than 10,000 square feet of indoor and outdoor play yards. More at www.safaripetresort.com.
Hope this helps you find the perfect place to pamper your pet in the Nashville area. If you're looking for a Middle Tennessee home that suits your whole family perfectly, including your pets, I'd love to help you find it. Please give TJ Anderson Homes a call, or send us an email, and tell us about your needs.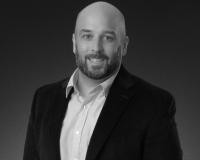 Author:
TJ Anderson
Phone:
615-364-1530
Dated:
March 20th 2017
Views:
767
About TJ: TJ Anderson is a Nashville Realtor with Benchmark Realty who's helped countless clients both buy a h...