Verticity And Other Great Places To Get On A Bike In Nashville
by TJ Anderson
Good news, Nashville fitness enthusiasts: We're about to get a new option for feeling the burn that's equal parts intense, uplifting and fun.
Nashville entrepreneurs Lindsay Brooker and Kimberly Novosel are in the middle of building Verticity — a new indoor cycling studio set to open this summer at 10th and Russell in East Nashville. The classes they'll host here, led by motivation-minded instructors and propelled by energy-shifting soundtracks, draw inspiration from classes Novosel took (and loved) in New York and Portland.
"The physical challenge was unlike anything I'd experienced as a runner and a yogi," she says. "And despite the level of difficulty, it was the most fun of any workout I'd ever tried."
The partners are aiming to accommodate a good-sized group class to class, with about 30 bikes (and dressing rooms with showers) in the new mixed-use Farrow at Five Points development, close to East Nashville's busiest hub. We're all looking forward to celebrating Verticity's opening (keep up with them on Facebook, Instagram or the Verticity website in the meantime), since the space will give us a chance to burn down calories from atop two wheels all year long, whether we're being roasted by our Southern summers or iced-out by our brief Arctic blasts.
While we wait, though — given what it's like outside right now — I have some other recommendations that'll let you roll forward and enjoy the spring bliss. I tapped the expertise of a few biking enthusiast friends, who picked out the best options for biking outside in the Nashville area, based on what kind of ride you're looking for.
The best places to bike in Nashville if you're looking to go…
SLOW
Interested in something a little leisurely, with no cars to contend with and lots of leafy landscape to enjoy? Not far from Verticity's future home, Shelby Bottoms Greenway and Nature Park is a solid choice (1900 Davidson St. is the main trailhead address). There's more than five miles of flat, paved trail around a beautiful and conveniently located park, perfectly set up to take it easy, relatively speaking (rules are 15 MPH max, so you're not fighting with anything speedy), and enjoy the surroundings and a hang with friends. And hey, if you feel like negating all the calories you just burned, Jeni's Splendid Ice Creams is just up the way on Eastland.
FAST
Your need for speed might be best served by joining a bicycle club, in part so you can have an excuse to ride a lot and fleet up those feet, in part for access to opportunities to really fly. Walk Bike Nashville lists out a bunch, but one of the largest, Harpeth Bike Club, has some particularly fitting programs for the speed-inclined, including skills clinics and regular rides on the Fairgrounds Speedway track right on the edge of Wedgewood-Houston (625 Smith Avenue).
CLOSE
So new to biking that you don't actually even own a bike? There's an easy way to take some short rides and get your road-legs, as it were, without having to shell out any/much money. Nashville GreenBike is a free bikeshare program that'll let you borrow a cruiser and… cruise. Roll around the neighborhood while you do some window-shopping, hit a park — whatever works. All you need is an ID or proof of address to check out a bike at any of seven local sharing sites, from East Nashville to Antioch. If there isn't a GreenBike spot near you, there's also B-cycle, which isn't free, but is cheap — memberships range from $5 for 24 hours to $50 for a year, and all include unlimited 60-minute trips (if the bike stays checked out beyond an hour, you're charged $1.50 per half hour). Nashville already has 31 B-stations around town, from Belmont to Germantown, with more on the way.
FAR
In it for a long haul? Your best (and definitely most scenic) bet is traversing the 444-mile Natchez Trace Parkway — or, a piece of it that suits your time and muscle constraints. The Northern Terminus is around Highway 100 on the southwest side of town (it's about 150 yards west of the Loveless Cafe and their exercise-fueling biscuits). From milepost 444 as you swing down to Franklin and Leipers Fork (and further, if you're up for it), there's lots to stop and see along the way, from the double-arched bridge rising 155 feet above the valley around Birdsong Hollow at milepost 438 to rushing Jackson Falls views at milepost 404.7. Tons of info about biking the Parkway from the National Park Service here.
Hope those options get some wheels turning — and hope to see you at Verticity once they open this summer.
If you're looking for a new home that gives you access to bike paths/greenways or indoor cycling studios, let me know — I'd love to help hunt down the perfect location, and the perfect place.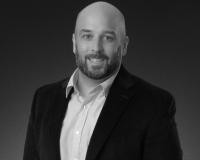 Author:
TJ Anderson
Phone:
615-364-1530
Dated:
March 15th 2016
Views:
2,703
About TJ: TJ Anderson is a Nashville Realtor with Benchmark Realty who's helped countless clients both buy a h...