Weekend Open Houses And Dreaming Of A White Kitchen
by TJ Anderson
Back in February, when I rounded up what our team saw as the hot home design trends we'd be seeing in 2015, I made a point of nodding toward light, bright (and often white) kitchens. If you've been house hunting this year, I think you'll agree that we were spot on — the clean and bright kitchen was a must-have, and I don't see that waning any time soon.
I love a bright, white kitchen myself — it makes the room feel clean and spacious, which is something most of us want to feel in a kitchen.
Since we're getting to the end of the year, and soon enough we'll be rounding up the design trends of 2016, I thought I'd focus this week's Open Houses roundup on one of my favorite 2015 trends, and share some shiny-white kitchens you can visit this weekend.
First, here's a larger selection of Open Houses you can hit:
Then, some killer kitchens you can stop by and see on Sunday:
I like how this one, in a newer home in Lockeland Springs, shows off another trend we pointed toward: a mix of vintage- and contemporary-styled pieces — specifically, the rugged dining table paired with contemporary chairs that bring pops of bright color. That all plays off the crisp white cabinets and subway tile pretty beautifully, no? Open Sunday 2 to 4 p.m.
The bright white exterior sets the stage for this Green Hills area new construction's clean contemporary style, and the kitchen is appropriately stunning, with light cabinets and beautiful white stone countertops. I always appreciate classic subway tile that brings a subtle pop of color, too. Open Sunday 2 to 4 p.m.
New construction in East Nashville that makes smart use of contrast: light, bright cabinets and a gorgeous light stone waterfall countertop, set off by deep, dark-toned island cabinets. Click through to the master bath, too — if you're dreaming of a white master shower, this one's spectacular. Open Sunday 2 to 4 p.m.
Classic and classy in Green Hills new construction: sleek white cabinets and light stone countertops, classic white subway tile backsplash, and a bold bolt of deep color in the island. This may beam a trend that was popular in 2015, but this kind of clean design never goes out of style. Open 2 to 4 p.m.
A little more modern in Sylvan Summit… I think setting off upper and lower cabinets with contrasting colors is going to continue to grow in popularity in 2016, and this is a great example of giving an otherwise white, bright kitchen a little extra depth with warm wood. The glass-front cabinet doors give a great opportunity to store and display at the same time, too. Open Sunday 2 to 4 p.m.
How do you feel about white kitchens? Love the clean feel, or do you find yourself drawn to design that's more big and bold? Love to hear your thoughts — visit us on Facebook.
If you're hunting for your dream kitchen, we'd love to help you find it, too — reach out and tell us about what you're envisioning!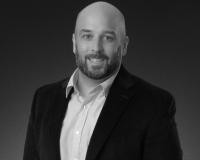 Author:
TJ Anderson
Phone:
615-364-1530
Dated:
December 4th 2015
Views:
1,672
About TJ: TJ Anderson is a Nashville Realtor with Benchmark Realty who's helped countless clients both buy a h...