Where The Ghosts Live In And Near Nashville
by TJ Anderson
With Halloween less than two weeks away, it feels appropriate to shine a flashlight on a different kind of Middle Tennessee property — ones that aren't on the market, and may or may not already have "residents" in them. Say, invisible residents who make things go bump in the night.
Everybody knows the Bell Witch and her cave, but did you know we have plenty of closer-to-home ghost stories? Here are five Middle Tennessee places that, legends hold, are various degrees of haunted, from Nashville down to Franklin.
Photo: The Battle of Franklin Trust on Instagram
The site of a particularly deadly Civil War battle, the Carnton Plantation is considered by some to be one of the most haunted places in the state. From the Tennessee State Library and Archives:
"Confederate Generals appear to stand watch pacing back and forth along the porches. The ghosts of children sometimes peer from the Carnton windows. Some claim to have seen (plantation owner) Carrie McGavock herself sitting on one porch in a long pink gown gazing towards the cemetery. Not only do numerous ghosts haunt the house, but the charging of horses accompanied by gun and cannon fire can be heard on the grounds. Unexplained moans and sighs rise from the graveyard, and the occasional Confederate soldier can be seen walking through the graves."
YIKES.
Can I visit?
Yup. The plantation is open daily for guided tours.


The Tennessee State Prison in Nashville
You've seen the inside of this shuttered 1898 structure if you've watched Ernest Goes to Jail or The Green Mile, both filmed there. But folks who've actually stepped inside the prison, which closed in the '90s, have claimed to hear unexplained cell doors slamming, see mysterious footsteps and apparitions and other spooky experiences.
Can I visit?
It's obviously happened before, but no, the prison is not open to visitors, since it's long-shuttered and in serious disrepair (i.e., one assumes, it's quite dangerous to walk around in it, ghosts or not).


The Sam Davis Home's owner — Sam Davis, naturally — met a dark end: He was convicted and hung as a spy during the Civil War by the Union army. And people today claim to have seen the ghost of a young man around the Antebellum house and family graveyard, along with strange sounds of a woman crying.
Can I visit?
You sure can — they actually host Ghost Tours that take you through the historic home and property, including outbuildings.


The famous home of President Andrew Jackson, The Hermitage is maybe best known as a historic time capsule and museum. According to some, it's also plenty haunted — there've been claims of President Jackson himself making ghostly visits, riding a horse in the mansion, and of unexplained noises in the kitchen.
Can I visit?
But of course. Their Hauntings at the Hermitage events are a great excuse. Though if you're looking for maximum fright, it may not be your perfect choice — this is a family-friendly hang.


The sprawling estate built by wealthy socialites Joseph and Adelicia Acklen in 1849 has a long and storied history, as a peaceful summer home, a property occupied by Civil War troops, a women's school and, today, a museum and event space. But, story goes, Adelicia, the "Mistress of Belmont," never totally left her beloved mansion.
From the Tennessee State Library and Archives:
"Security guards report seeing her ghostly form scurrying worriedly around the mansion, and students have seen her both inside the mansion and on the immediate grounds. The ghost of Adelicia Acklen has reportedly been photographed in front of a mirror inside the mansion."
She at least doesn't sound like a particularly terrifying ghost.
Can I visit?
Sure can. Take a tour, have a meal, get married — there are a wide variety of excuses to stop by and see if you can sense the lady of the house in the ether.
Ever stopped in at any of the supposedly haunted spots you're allowed to visit? Any goosebumps to report? Drop by our Facebook page to share experiences/other suggestions — we'd love to see them.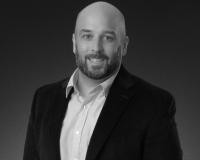 Author:
TJ Anderson
Phone:
615-364-1530
Dated:
October 20th 2015
Views:
3,540
About TJ: TJ Anderson is a Nashville Realtor with Benchmark Realty who's helped countless clients both buy a h...