Where To Find Reclaimed Wood For Your Walls In The Nashville Area
by TJ Anderson

A few weeks ago, I took a look at Pinterest's predictions for the home design trends of 2017. Among those predictions: some stuff I'm not super bullish on, and plenty of stuff I really love — like wood accent walls.
Yes, I know plenty of people who've been getting tired of the "reclaimed wood" look. In the wrong context/application, it can definitely feel overdone, or just plain over. But as with most any design element, done tastefully, it can add warmth and character to otherwise run-of-the-mill rooms.
I'm a huge fan of using shiplap to bring texture to a space, and I love barnwood barn doors on pantries in sleek, white kitchens. Small feature walls with a little weathered wood: another eye-grabber I like.
Where do you fall? Are you with me (and, apparently, a whole lot of pinners on Pinterest) in loving wood as a wall treatment? Have you been looking for inspiration to bring that look into your space?
Look no further: Here, I collected a few of my go-tos for quality, local reclaimed wood. If you're a DIYer and want an easy option, I also added in a few companies that make simple wood wall products that, application-wise, are barely harder than hanging art.
Where to find reclaimed wood for your walls in the Nashville area (and online)
Local
208 Kensington Pl, Franklin, Tennessee
Located in Historic Franklin, Urban Wood Company is a full-service reclaimed wood provider — they'll do everything from creating and installing your custom barn doors to cladding your kitchen island and building reclaimed-wood furniture. Just want the materials? They also sell barn wood skins — thin pieces of real barn wood that work perfectly for that purpose. Lately the Urban Wood Co. folks have been working on decking out the new home of Nashville craft brewery Fat Bottom Brewing in The Nations, and as you can see from the above photo, they're doing fine work (that's skip-planed reclaimed oak and beech, from a farm right there in Franklin).
1015 W Kirkland Ave., #406, Nashville, Tennessee
I first visited/wrote about East Nashville's Good Wood in 2014 — they're a great resource here in town, stocking anything from huge live-edge slabs to reclaimed tongue-and-groove flooring and standard barn wood for all kinds of applications. They'll also install/build/design just about anything, and their work is consistently on point. Their warehouse is always stocked with a ton of options, from classic barnwood to warm walnut, so if you need inspiration, head to their place in Inglewood and explore. Another side note: If you caught any of the Nashville-based HGTV show Listed Sisters, you probably saw Good Wood on there helping with stuff like rustic, open kitchen shelving, and doing a fantastic job, as expected.
Reclaimed DesignWorks Brentwood
1731 Mallory Lane, 103 (inside Floorz), Brentwood, Tennessee
Reclaimed DesignWorks is a national name, with showrooms from Denver to Dallas, but they also have a space right here in Brentwood. The company specializes in an array of reclaimed-wood products, from unfinished/prefinished barnwood to flooring and huge, hand-hewn and rough-sawn beams. One of their unique offerings: "wood tiles," handmade with reclaimed barnwood, and designed with a backing system that lets them be installed with thin-set, like standard tiles. (Above, their Hendricks timber tile was used for that fireplace detail.)
Easy, DIY barn wood options
Feel like taking on an accent wall yourself, but don't feel 100 percent comfortable doing it the old-fashioned way? There are several companies making products now that mimic the look convincingly, but don't require carpentry skills to install. Probably the best known: Stikwood, whose peel-and-stick planking makes a small accent wall a quick afternoon job. The planks — made with real reclaimed wood, cut to a 3/16" thickness — come in a bunch of finishes and species, from the more expected (whitewashed pine) to the more surprising (reclaimed sports floors).
Like Stikwood, Artis Wall uses real reclaimed wood to make their thin planks, and offers products with a bunch of different looks, from deep brown barnwood to more of a grey wash. But their application system seems astoundingly easy. The Artis Wall A.I.M.™ Strips function more or less like velcro, so you set your strips in place on the wall, then start placing and arranging your planks. If you make a mistake/want to change something, they're removable — helpful if you feel particularly un-handy or goof-up-prone.
Hope those options give you something to think about if you've felt drawn toward some wood wall decor in your Nashville-area home.
Are you on the hunt/about to start looking for a new home in Middle Tennessee? I'd love to help you find the right place. Give me a call/send me an email and tell me about what you're looking for!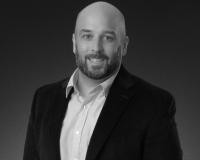 Author:
TJ Anderson
Phone:
615-364-1530
Dated:
January 23rd 2017
Views:
1,399
About TJ: TJ Anderson is a Nashville Realtor with Benchmark Realty who's helped countless clients both buy a h...