Where To Get Your Spicy Food Fix In Nashville
by TJ Anderson
We've all lived our lives getting bombarded by conflicting info about how our food is slowly killing us. Butter and coffee and bacon and eggs are deadly, and then they aren't, and then they are again — so we take it all, pun unintended, with a grain of salt.
Worth taking very seriously, though: studies that show how eating delicious spicy food not only isn't killing you — it's helping you live longer.
The New York Times nodded to a Chinese health study earlier this month that spreads the love of spice: "Consuming spicy food six to seven times a week reduced the risk (of death) by 14 percent," the Times story notes of the study's findings. Looks like we oughtta make hot lunch plans, huh?
In light of this news, I thought I'd do what I could to help my neighbors live a longer life. Here are a handful of delicious ways to get your dose of spice around Nashville:
Multiple locations, including Sylvan Park, East Nashville and Brentwood
If you're looking for spicy food, obviously Mexican has a good chance of getting on the menu. I like the Local Taco's creative spins on Tex-Mex, and their menu has plenty of heat to offer — there's their specifically spicy offerings, like Buffalo chicken tacos and spicy avocado tacos (with Sriracha aioli), and there's the option to make anything "bang-bang" style, adding their special habanero sauce.
Multiple locations, including West Nashville and Midtown
Obviously hot chicken has to be mentioned in this context, and there are plenty of excellent places to go for it. Hattie B's is always a solid hot chicken option, and I really like the way they warn you on the extra-hot side: there's your regular-old hot; Damn Hot if you have a lot of faith in your fortitude; and then, if you're really bold — or, I guess, wanna live forever — you can give "Shut the Cluck Up!" a go.
2017 Belmont Blvd.
A longstanding Nashville favorite, especially for Belmont students, Asian bistro PM has a particularly special condiment for those of us who love things spicy: Ask for the wasabi mayo, and just dip whatever else you order (and anything else within arm's reach) in it.
2213 8th Ave South, around Melrose
If you're looking for a Thai brand of spicy, it's hard to go wrong with multiple "Best of Nashville" winner Smiling Elephant, and hard to go wrong with Pad Kra Pao, a pork stir fry with chili peppers and Holy Basil (a spicier, more peppery basil).
1126 McGavock Street, The Gulch
Asian fusion restaurants tend to have solid options for spice hunters, and upscale Virago is no exception. Among the unique brands of heat you can grab there: a wasabi guacamole starter (tuna tartar with both wasabi peas and fresno peppers), Thai lobster shooters (spicy red curry to go with a hunk of tasty Maine lobster) and Togarashi Katsu, or their "Japanese hot chicken."
900 Rosa L Parks Blvd., Nashville Farmers Market, Germantown
Caribbean food: another surefire spicy hit. Arguably the best in Nashville: Jamaicaway in the Farmers' Market. Grab the spicy jerk chicken: leave happy, live longer.
1016 Woodland Street, East Nashville
On a hunt for spicy food, you always need to head toward New Orleans at some point or another. If you're wandering around East Nashville, you'll find some Cajun influence at Tenn Sixteen — for some heat, hit the jalapeño skillet cornbread, maybe the blackened catfish with jalapeño cheese grits.
Have any favorite stops for spicy food in mind that I should be checking out? Contribute to my health and well-being, and let me know!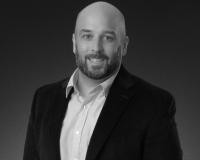 Author:
TJ Anderson
Phone:
615-364-1530
Dated:
August 10th 2015
Views:
1,778
About TJ: TJ Anderson is a Nashville Realtor with Benchmark Realty who's helped countless clients both buy a h...